In 2020, great progress was made in e-mobility, both nationally and internationally. In Austria, there were 4,530 e-vehicles registered in December alone, more than ever before in a single month. In 2020, more than 23,000 e-vehicles were newly registered in total, an increase of +9.5%.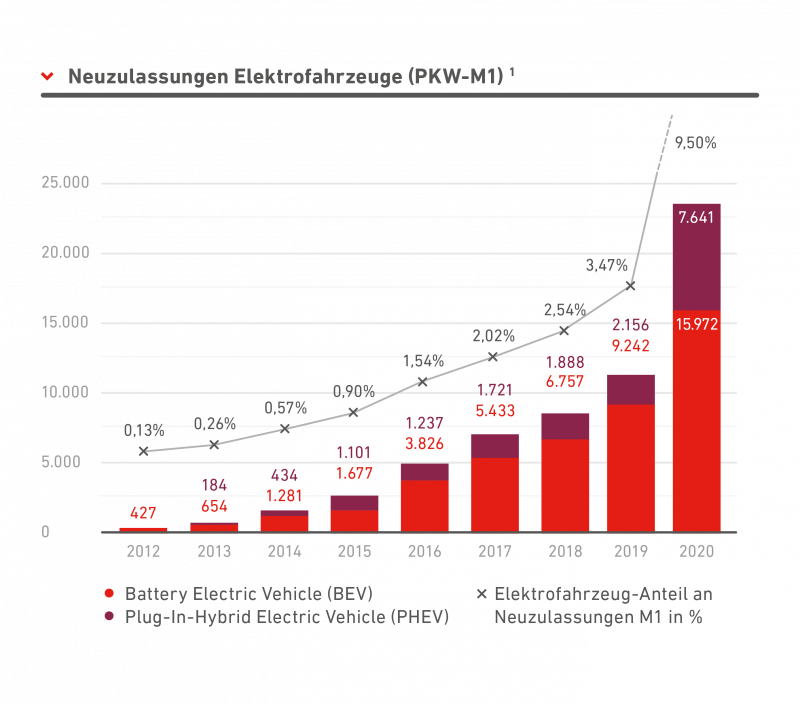 Due to the higher number of e-vehicles on the roads, an expansion of the charging infrastructure is also of great importance. By the end of 2020, almost 8,000 charging points were recorded across Austria, meaning that there are around eight electric cars per charging point. In an international comparison, Austria is among the 15 countries with more than 1,500 charging points.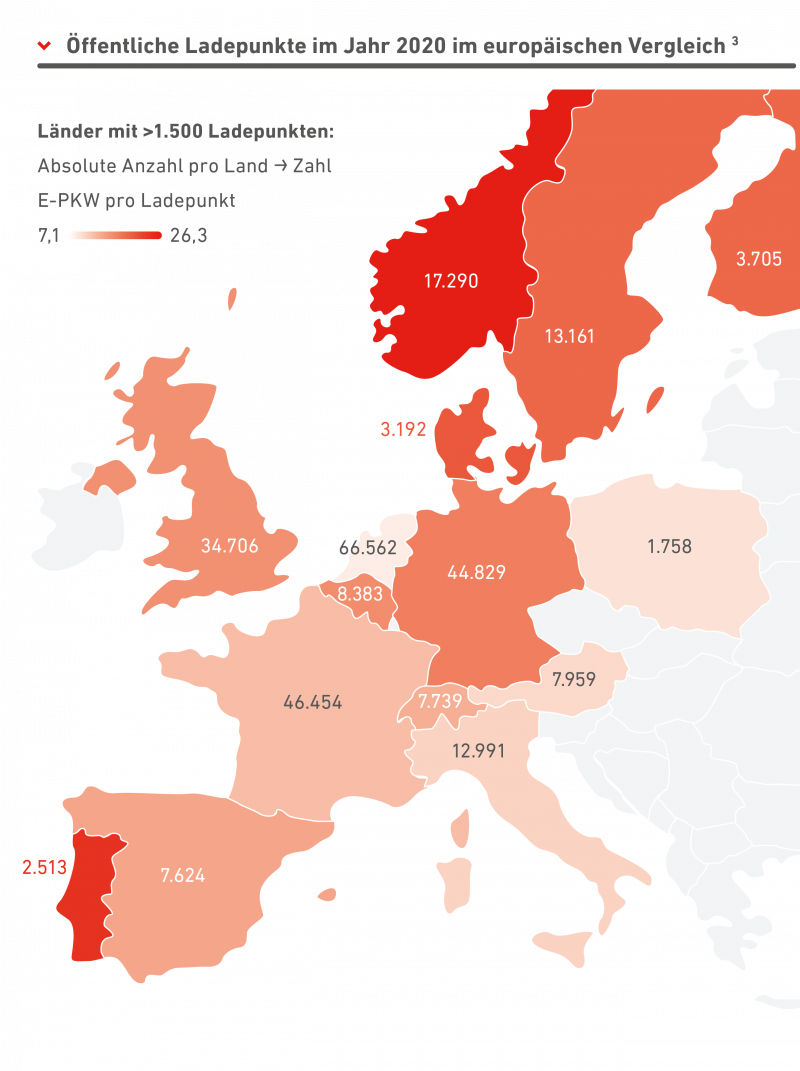 Important steps have also been taken in manufacturing for the mobility turnaround: More and more manufacturers are investing in the expansion of electromobility and are also calling the first sales and development stops for combustion engines. In order to achieve climate neutrality in 2050, strategies and measures are also being prepared at the national level: In addition to the public infrastructure, the wallbox at home also plays a significant role in the ramp-up of e-mobility. In this regard, an amendment to the housing law to introduce a "Right to Plugs" has been announced by the Austrian Ministry for Climate Action and Austrian Ministry of Justice. This should make it much easier to retrofit charging infrastructure in existing multi-apartment buildings.
Further details and information from the world of e-mobility can be found in our current brochure Highlights of Electromobility – Austrian & International Developments 2020/2021 (german version).