The easymobil station at the tramway station Griesfeld is a good example of what integrated mobility can look like. It combines various forms of mobility, namely public transport by the Badner Bahn and individual transport by e-car and bike sharing. However, the station is more than just a traffic junction. In addition to the mobility offer, there is a food collection box from INTERSPAR. In the easymobil station, mobility merges with everyday tasks.
"The philosophy is to make different services as easy as possible for customers to access."
- Peter Hollos, Wiener Lokalbahnen GmbH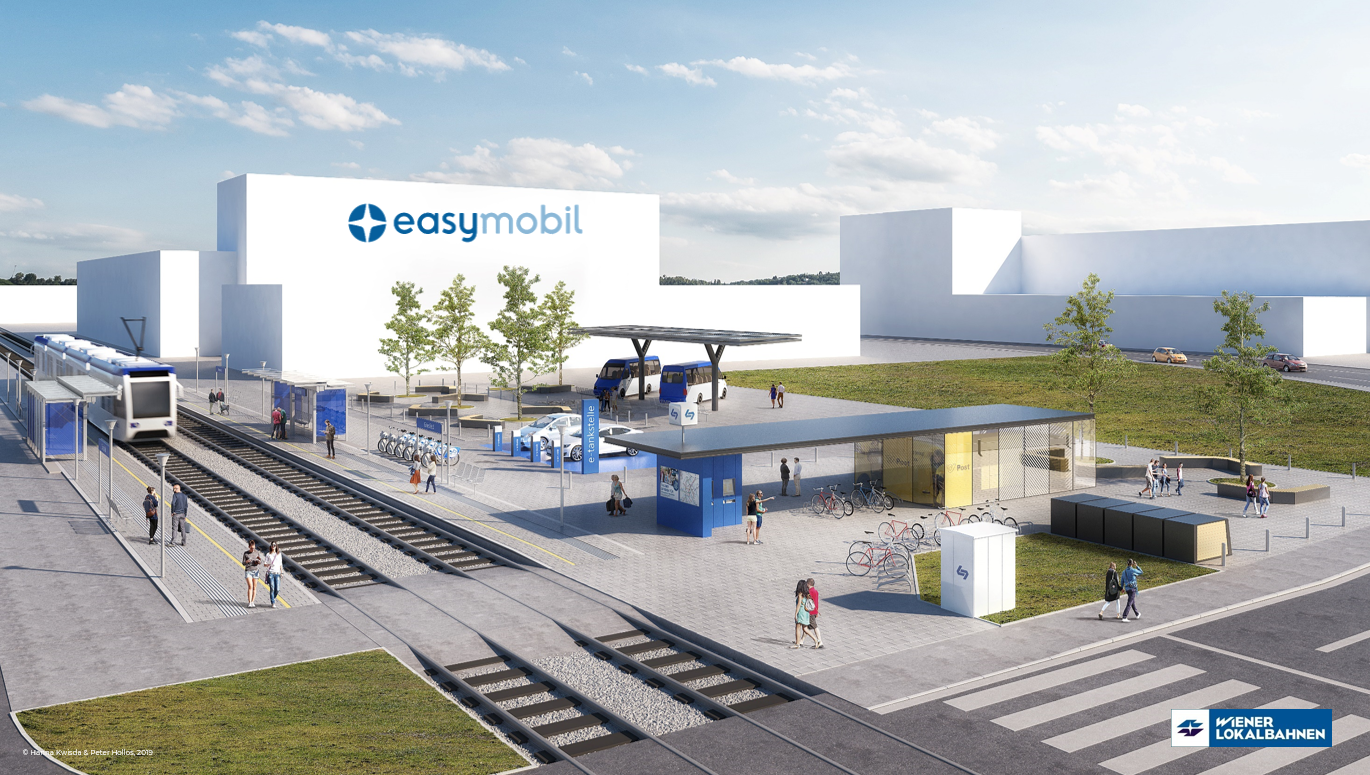 How does it work?
At the stop there are E-Car-Sharing and Bike-Sharing stations. Users have the opportunity to change directly from the Badner Bahn to a car or bicycle and thus cover the last mile. The service is, however, open to everyone, so the residents and employees of the nearby NÖ Süd industrial centre can also access it. There is also a bike service station with tools and an air pump. It is also possible to buy groceries online from the comfort of your home or office and pick them up later at the easymobil collection box.
Who is involved?
The project was initiated by Wiener Lokalbahnen GmbH. The E-Car-Sharing offer is provided by ECARREGIO, Bike-Sharing by nextbike. On site there is an e-filling station from Wien Energie as well as a collection station from INTERSPAR.
What are the positive effects?
The easymobil station enables a seamless transfer from the Badner Bahn to individual transport or vice versa. The first or last mile does not have to be covered by foot, which means shorter journey times and favours the choice of the Badner Bahn as a mean of transport. The pick-up box from the supermarket saves the user the time spent on shopping.
As a reward, the three Challenge winners were invited to the ITS World Congress in Singapore to exchange knowledge and experience.