Cross-border travel information (LinkingDanube)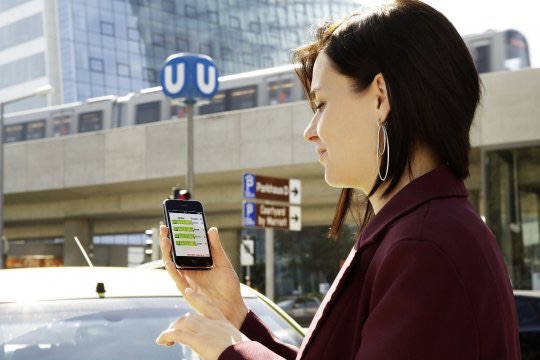 AustriaTech invites all interested parties to an interactive discussion on the topic of cross-border travel information on the 18th of May 2018 from 9 a.m. to 12 noon. Using the Linking Danube project, experts explain how a route planner works exactly and why cross-border information poses a particular challenge.
Travel information services, such as route planners, provide travelers with information on the optimal mode of transport for all transportation modes. While very good information systems already exist for regional areas, cross-border information is lagging behind. The LinkingDanube project addresses this problem by linking the largely isolated systems across borders.
Learn more about the development and history of travel planning services and gain insight into future solutions and innovative approaches. Discuss with experts from AustriaTech and Verkehrsauskunft Österreich (VAO) what distinguishes Google from platforms like "anachb.at" and how the information on all means of transport is collected.
The interviewees:
Host:
Martin Russ (Managing director, AustriaTech GmbH)
"Why is travel information an issue for AustriaTech?"
Speakers:
"Where are we going? What role does the City of Vienna play in this?"
"How do route planners in Austria work - the traffic information Austria".
Martin Böhm (Department Head, AustriaTech GmbH),
"How do route planners work in Austria?"
Bettina Neuhäuser (Project leader, "LinkingDanube" AustriaTech),
"Presentation of the Linking Danube project"
"LinkingDanube" is supported by the European Regional Development Fund – INTERREG Danube Transnational 2014-2020.
Who AustriaTech GmbH
What Presentation & Discussion
When Friday, 18. May - 9.00 to 12.00 o'clock
Where Raimundgasse 1/6, 1020 Wien
Registration EUinWien@austriatech.at
Please indicate the number of participants, the name and the organisation when registering.
Registration till Friday 11th may is required
More Informationen about Linking Danube: