The Federal Ministry of Transport, Innovation and Technology (BMVIT) started this initiative in 2014. It aims to unlock new potentials for research and innovation in urban areas. In particular, the lab structure facilitates exchange and coordination in multi-actor cooperation frameworks - with the aim of transferring research results into practice. AustriaTech accompanies the implementation process of five chosen Urban Mobility Labs and is the national and international contact point of the initiative. At the beginning of 2018, the national network of Mobility Labs was supplemented by a Mobility Transformation Lab on the subject of mobility behaviour change.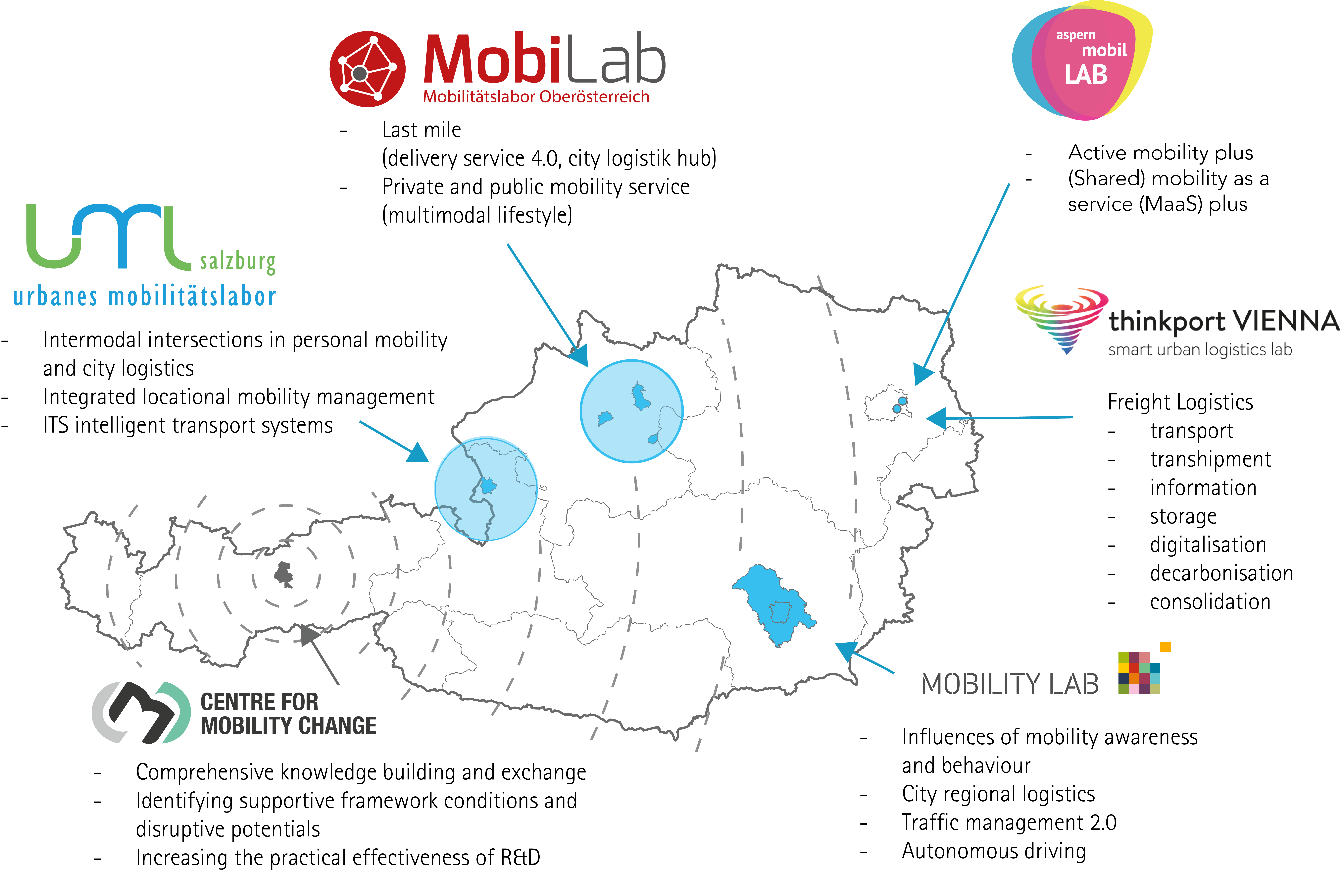 Urban Mobility Labs:
Get in touch with Urban Mobility Labs!
Contact persons at AustriaTech: