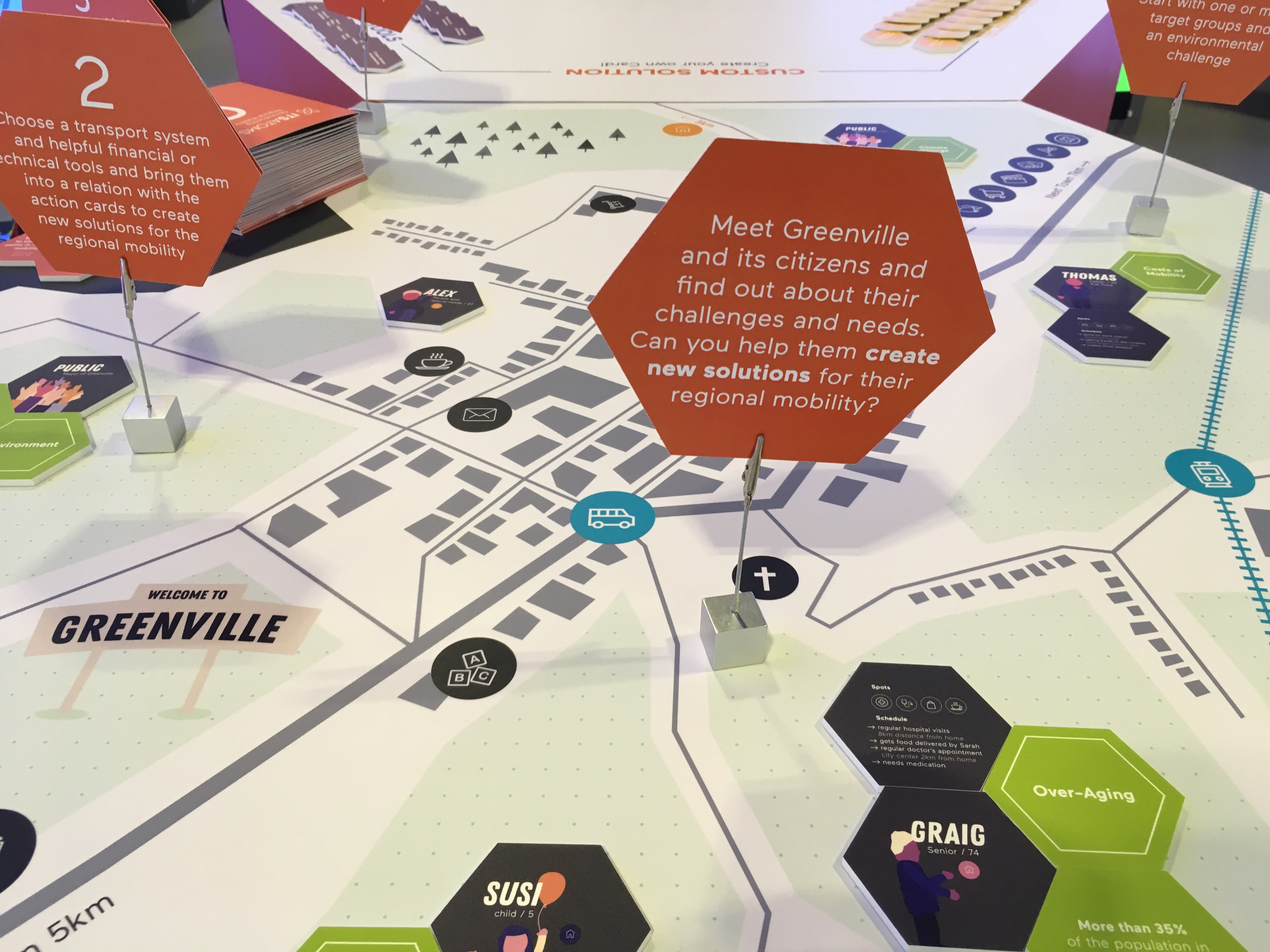 Our mobility behaviour will and must change, which is why new solutions are needed - especially for rural areas. Through the playful approach of the ITS ATOMS game, new ideas and solutions for regional mobility are to be discovered. The game offers the possibility to deconstruct processes, meaning to decompose them into their atoms.
The starting point of the game is "Greenville", a fictitious village that symbolises all villages. It brings together people with different mobility needs, different transport systems, technical and financial tools and challenges to be overcome. In the game there are separate building blocks for each category. These are placed one after the other, so that the process of the mobility solution is structured and reproducible and can be changed and extended if necessary. Planning processes and tool chains are presented in a comprehensible way.
What playing cards are there?
Citizens: Greenville residents, your target groups
Challenges: environmental challenges of regional mobility
Transport Systems: choose the targeted mode of transportation
Financial Tools: how to finance your solution
Technical Tools: how to manage your solution
Action Cards: create relations or actions between other decks
Custom Cards: create your own card and be part of the game!
How to play the game:
In your preparation of thought you get clear about the planning processes and tool chains to establish mobility services. And there we go with deconstructing and recompositing the different elements in regional mobility:
Start with one or more target groups and an environmental challenge
Choose a transport system and helpful financial or technical tools
Bring them into a relation with the action cards to create new solutions for the regional mobility