At the beginning of her opening speech, Federal Minister Gewessler thanked the members of ITS Austria for their excellent work in the field of intelligent transport systems. "The members of the ITS Austria platform have done excellent work here in the past years. Based on the successfully implemented projects and the goals of the Mobility Master Plan 2030, the BMK will launch a new action plan for the digital transformation in mobility," the Minister holds out the prospect. The "Digital Transformation in Mobility Action Plan" is intended to jointly identify those measures that support a turnaround to a safe, environmentally and climate-friendly mobility system. ITS Austria Chair Christian Sagmeister added: "The pandemic has shown that mobility habits can be changed quickly. To be able to use this change for a sustainable mobility turnaround, a good cooperation between research, industry and mobility operators is mandatory." Despite the restrictions, ITS Austria was able to continue working on the work program and is therefore well prepared for the future.
Potential impact ITS
The key points of the action plan, as mentioned by the Federal Ministry, are above all the improvement and expansion of existing digital bases as well as their easier accessibility. With the help of the action plan, the transition from individual transport to public transport is expected to succeed even more quickly. At the ITS Austria conference, the current work and projects in this field were once again placed before the curtain and showed that Austria already plays a leading role in Europe through the activities of the ITS Austria community. In order to make this happen at all, the appropriate framework conditions are important: This year a direct point of contact was created with the staff unit "Intelligent Transport Systems & Digital Transformation" in the Ministry. In order to further pursue the Green Deal in mobility, the "Sustainable and Smart Mobility Strategy" was presented last year. This will be followed up in the future and new measures will be taken to integrate intelligent and digital transportation solutions into the mobility system.

The task of the ITS Point Austria at AustriaTech, in turn, is to encourage data providers to make their data available, on this basis integrative mobility services can be created. The focus in 2021 will be on quality of data. Together, the goal of defining data and service quality from an Austrian perspective, but also at the European level, will be pursued in the future.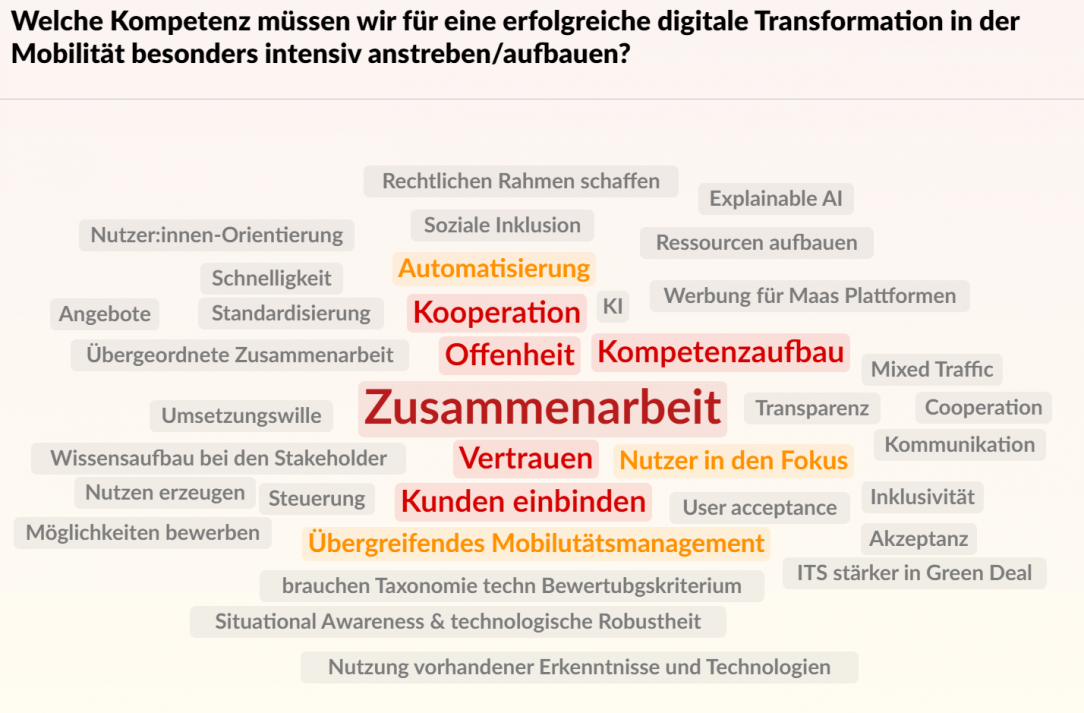 During the panel discussion with Christian Sagmeister (ÖBB Infrastruktur), René Schader (ummadum), Markus Racz (Yunex), Oliver Schmerold (ÖAMTC) and Susanne Katzler-Fuchs (Brimatech), the future of ITS Austria's activities and existing and required competencies were discussed. Also by means of audience voting, it quickly became clear that forms of cooperation of various kinds are essential in order to quickly and successfully implement a digital transformation of mobility. In the spirit of the motto "Us for USefull!", the participants agreed that no transformation in mobility can be achieved without good cooperation.