Where there any breakthroughs in mobility in 2019?
In the course oft he mobility transition we realised that completely new ways of thinking are needed. That's why we at AustriaTech analyse which new aspects mobility are growing or need to be created. We have been commissioned to devote our efforts primarily to envisaging new mobility solutions applicable to all transport modes, which can be readily incorporated into our interconnected living environments, while taking all their social dimensions into account.
How can we think in new ways about mobility?
An important component of any solution must be to increase our reliance on data and to decide measures grounded in evidence. We need models capable of measuring effects that enable us to control outcomes.
What strategies does AustriaTech deploy to accomplish this goal?
We connect living environments, we combine digitalisation with new kinds of mobility and we set standards and benchmarks for data. On a different level, we are pushing ahead with piloting and experimenting with different partner, in ordert o draw conclusions for necessary framwork conditions.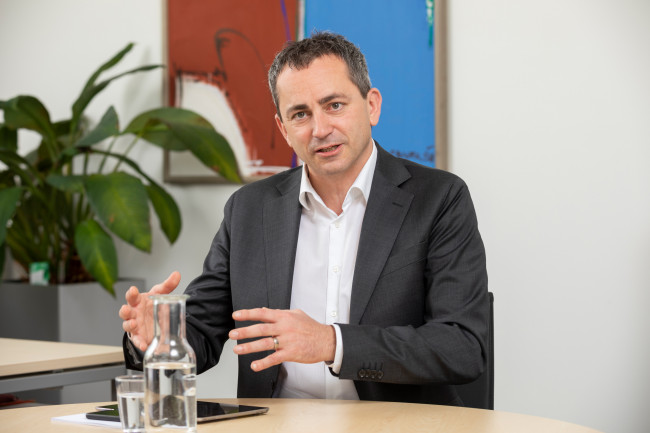 To what extent is diverse mobility an opportiunity for the future?
We must combine different sorts of mobility with each other and with our living environments and then analyse the overall effect along various dimensions and in a holistic way. At the same time, we must make sure that, for example, the goal of low-emission traffic doews not compromise safety or efficiency.
How can the Austrian economy benefit from the mobility transition?
A future proof mobility strategy cannot consist merely of stiff pillars. Instead it must include flexible components. There must be some unrestricted spaces for new business models and value chains to emerge.
In what kind of phase or arrangement should society or individuals be made to participate?
The mobility transistion is a process of transformation. Consequently, society as a whole must adjust ist. Dialogue and participation are especially important in this progress. In the future, the mobility system must not only make better use of technological options, but also become more human. There should be no contradiction between these two goals.
How do you see the development of mobility in view of the current crisis?
The events at the beginning of 2020 have knocked us all right out of our comfort zone. You need lots of courage and confidence to see any opportunity in the Corona crisis. Opportunity comes from diversity, because diversity confers resilience and the ability to withstand crises.
You can read the full interview in our annual report.