The 26th ITS World Congress will take place in Singapore from 21-25 October 2019. Under the motto "Smart Mobility, Empowering Cities", around 10,000 conference visitors and more than 300 exhibitors from around the world will come together to discuss topics such as automation, sustainable smart cities, safety in transport and innovative travel demand management.
Austria will once again be represented with a joint stand this year. Organised by the Austrian Chamber of Commerce, ten partners will present themselves at the event on booth no. 93:
We warmly invite all that are interested to visit us on 21.10. at 5 p.m. within a welcome reception to exchange in cosy atmosphere with food and drinks.
What awaits you at our stand
In addition to the Welcome Reception and a visit to the business delegation, various presentations of the stand partners will be held during the breaks at the booth. Of course, you also have the opportunity to exchange views with the Austrian stand partners and to deconstruct a mobility solution in the framework of ITS ATOMS. We look forward to exciting discussions!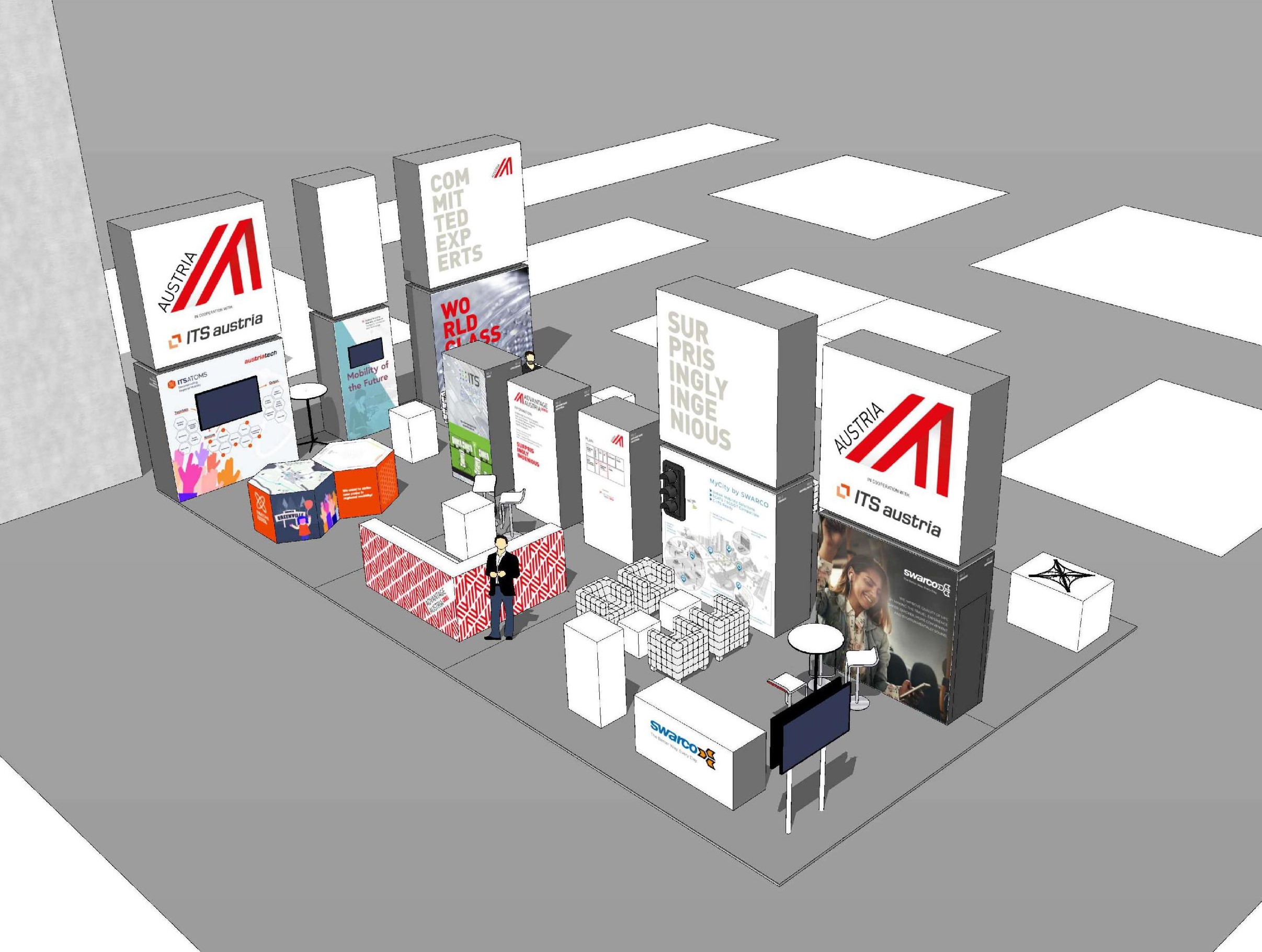 ITS ATOMS focuses on regional mobility solutions
AustriaTech invites visitors to its stand to discuss new forms of regional mobility solutions. With the help of a playful approach, experts and companies can "deconstruct" mobility solutions and reassemble their "atoms" into new services and approaches.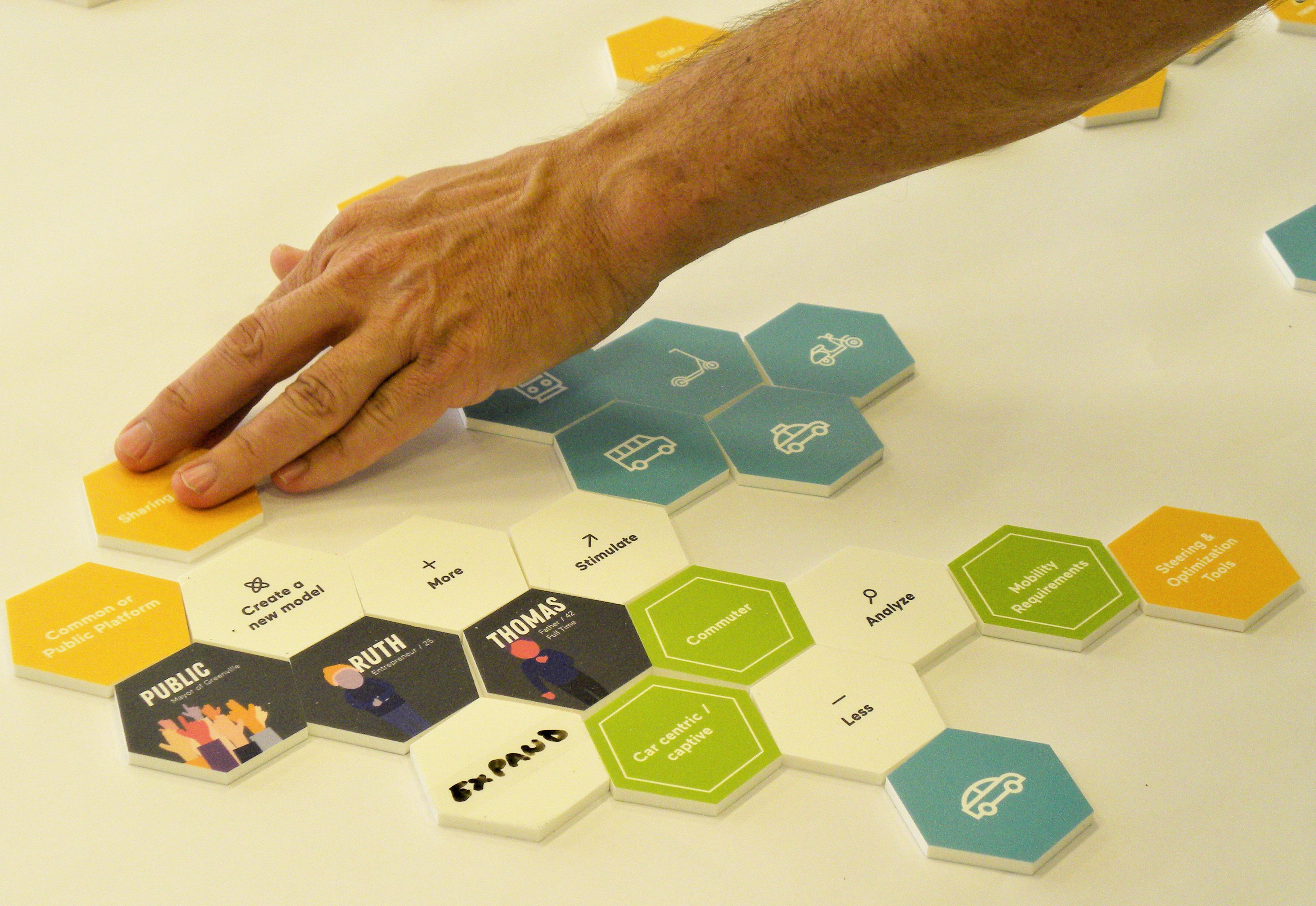 ITS Challenge: first innovative solutions from Austria
The ITS World Congress and especially the approach of ITS ATOMS offers the opportunity to present the ITS Challenge winners. The ITS Challenge was advertised as an independent category within the National Mobility Award to reward highly innovative mobility solutions. The projects were won by Carployee, easymobil and Ummadum.
Carployee offers companies and business parks a platform based on software that automatically creates the best carpools for their employees. They innovate commuters' mobility behavior and generate measurable CO2 reduction and lower costs for all.
The easymobil station of the Wiener Lokalbahnen combines several mobility offers and practical services. Thus, at the station also e-car sharing and bike sharing can be used. There are covered bicycle parking spaces and lockable and rentable bicycle boxes. For small on-site services, a bike service station with air pump, bike rack and various tools for self-service is available.
Ummadum is an innovative Austrian mobility platform, which aims to connect mobility and retail markets. Users can share their rides in the app to save money and protect the environment. ummadum combines a carpool with a points system that rewards joint driving.
AustriaTech at the ITS World Congress
In addition to the presentation on the stand AustriaTech is represented in the following sessions:
| | | |
| --- | --- | --- |
| SIS 01: Highly connected and automated multimodal urban system | 21.10., 9:00 - 10:30 | Room 327 |
| SIS 14: Road Infrastructure concerning ads | 22.10., 9:00 - 10:30 | Room 330 |
| TS 28: Next generation standards: opportunity to improve on prior success | 22.10., 16:00 - 17:30 | Room 312 |
| SIS 43: Digital Transport Infrastructure – Definitions, elements and functions | 24.10., 9:00 - 10:30 | Room 329 |
| SIS 50: Possible actions for public authorities and cities to facilitate automated driving | 24.10., 11:00 – 12:30 | Room 330 |
| SIS 53: International citizens' debate on automated mobility: What do the citizens' want? | 24.10., 14:00 – 15:30 | Room 328 |
Follow us on our social media channels to stay up to date! #ITSWC19